Dustfarm is a multi-award winning production house founded by director Ross S. Anderson.
We create music videos, commercials, promos and branded content – utilising in-house cinematography and VFX work, which can be available as stand alone services.
While dedicated to producing extraordinary moments on screen, we retain an obsessive eye for detail and a cheeky sense of fun and originality.
Welcome to Dustfarm
Past Collaborations Include:
Papa Roach, SBTRKT, Sampha, Zomboy, Nikki Sixx, Dave Stewart, Gavin Rossdale, Drowning Pool, Bob Geldof, Debbie Harry, Buckcherry, Flinch & Infuze, Trolley Snatcha, Sonic Boom Six, Universal Music, Interscope, Disney, BBC, XL Recordings, Young Turks, Vodafone, Capital FM, Weapons of Mass Entertainment, Orange, 7UP, Tenth Street Entertainment, Los Angeles City Council, Amnesty International, Winns, Eleven Seven Music, AEI Media, Never Say Die, NYCC, NSPCC, Barnardos, Arts Council, Northern Film & Media


PRODUCTION SERVICES
PRODUCTION
Full production - we see your project from beginning to end, no matter how big or small.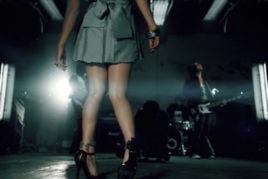 CINEMATOGRAPHY
Years of experience and many awards - we make your images look amazing.
VFX
Post-production work - rotoscoping, rig removal, compositing, animation and colour grading.
EDITING
The heartbeat of any production - we will find the pulse of your project.